Here's a sneak preview of the 2017 SPACEROCK Trail Race swag that participants will receive.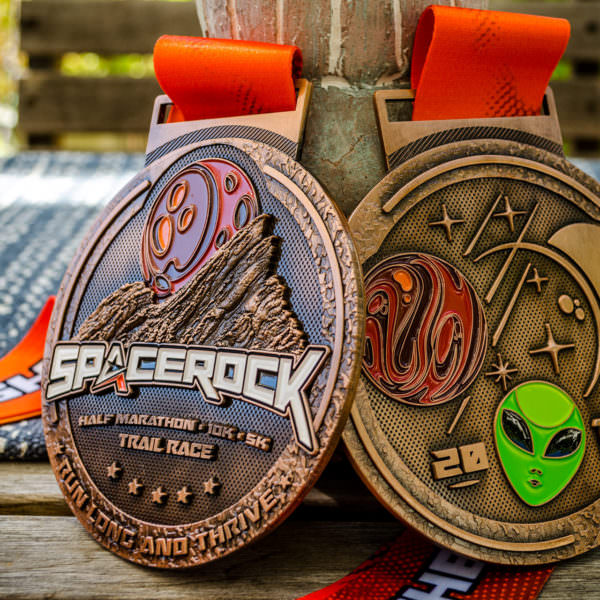 2017 Medal
Featuring a unique double sided design combining a detailed Vasquez Rocks with the space sci-fi theme and our celebrity alien Sixsixone. Guaranteed to be a favorite among runners!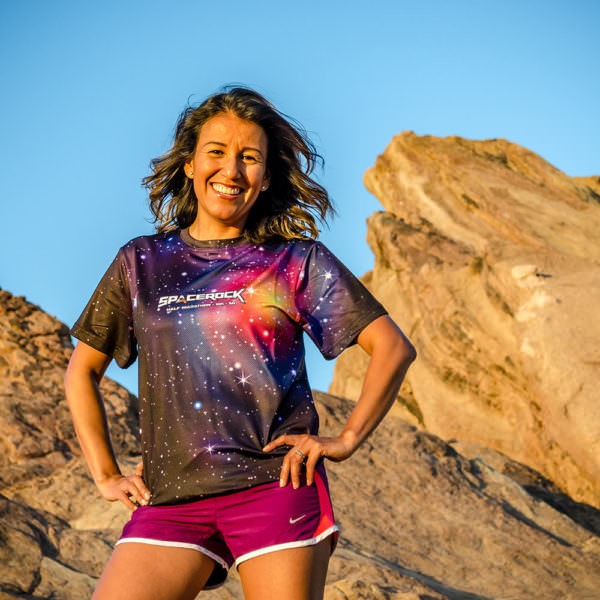 2017 Shirt
Be out of this world when running in this spectacular galaxy race shirt featuring our race sponsors on the back.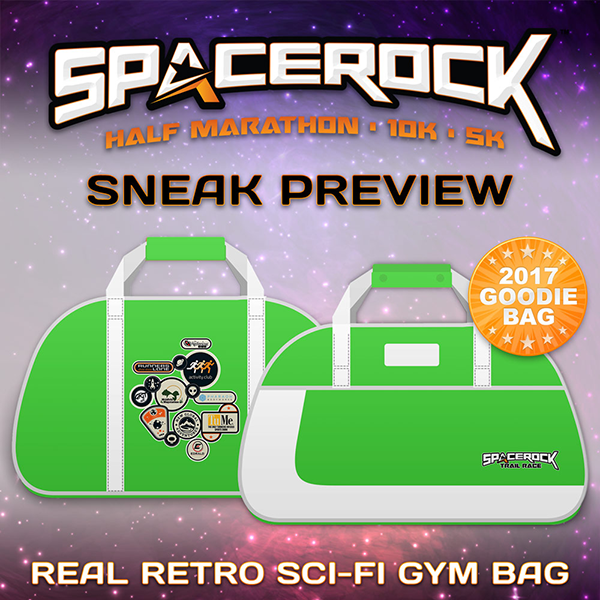 2017 Goodie Bag
We are bringing back the same bag style as 2016, but now in a vibrant alien green.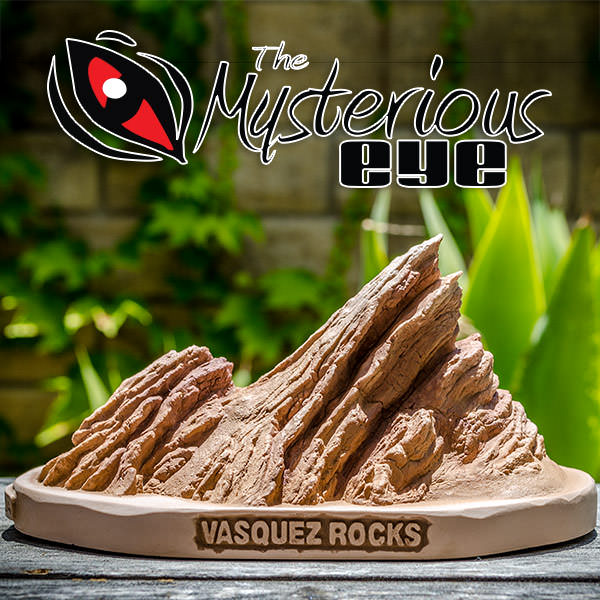 2017 Trophy
1st place male and female finishers of each distance receive this beautiful Vasquez Rocks sculpture on a custom SPACEROCK Trail Race base.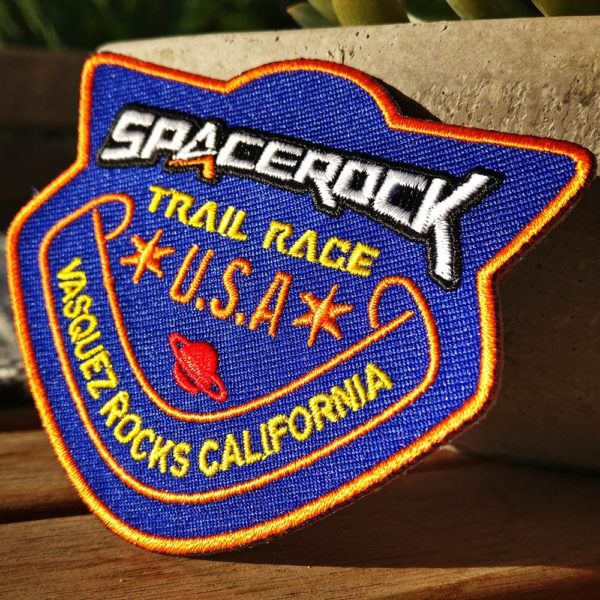 2017 Legacy Patch
To honor our legacy runners that run each year, they will receive this awesome SPACEROCK Trail Race patch.
A spectacular limited edition alien green shirt for the 2017 race featuring Sixsixone alien. Now available to purchase!
For the inaugural SPACEROCK Trail Race in 2016, participants earned a spectacular medal, race shirt and one of the best goodie bags from a race, a retro sci-fi bag that is perfect for your running gear!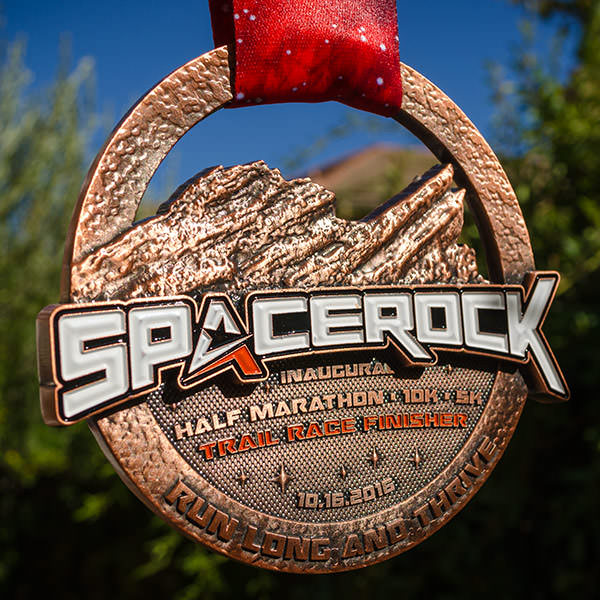 2016 Medal
A hefty brass medal design featuring the iconic Vasquez Rocks and SPACEROCK logo with a galaxy ribbon.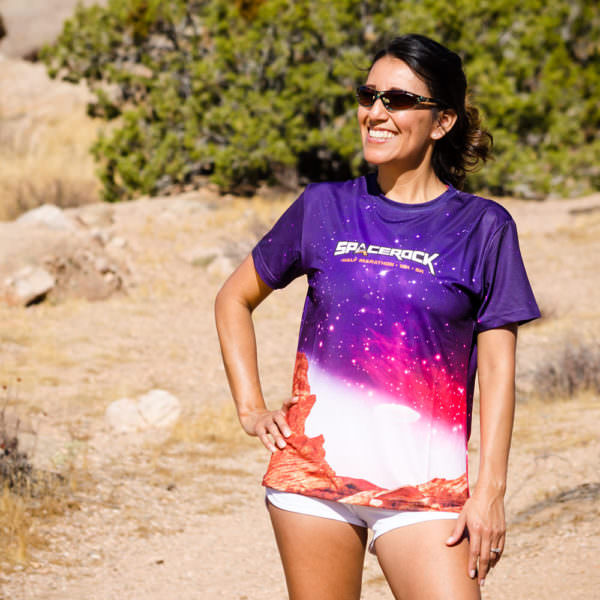 2016 Shirt
Combining the iconic Vasquez Rocks with the galaxy in a full print design that wraps around from back to front.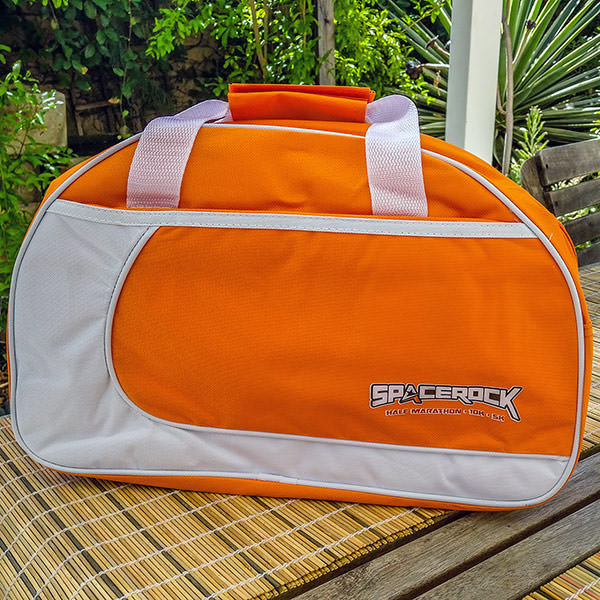 2016 Goodie Bag
A retro sci-fi gym bag in bright orange and white colors featuring the SPACEROCK logo and sponsors.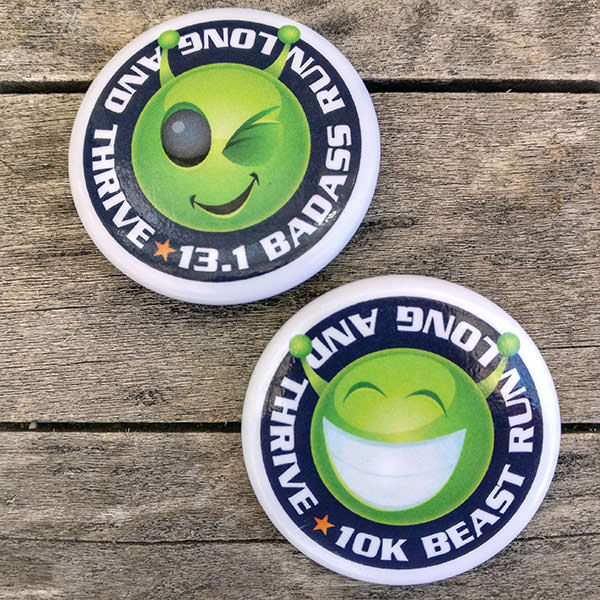 2016 Buttons
Half Marathon & 10K runners received a surprise button that they picked up at the half way point of their race. Just a little thank you for being a part of the race!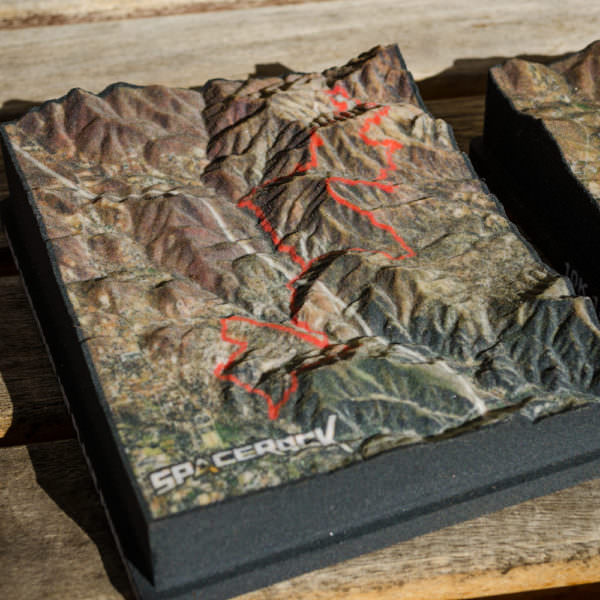 2016 Trophy
1st place male and female finishers of each distance received a custom 3D printed map with the course they ran.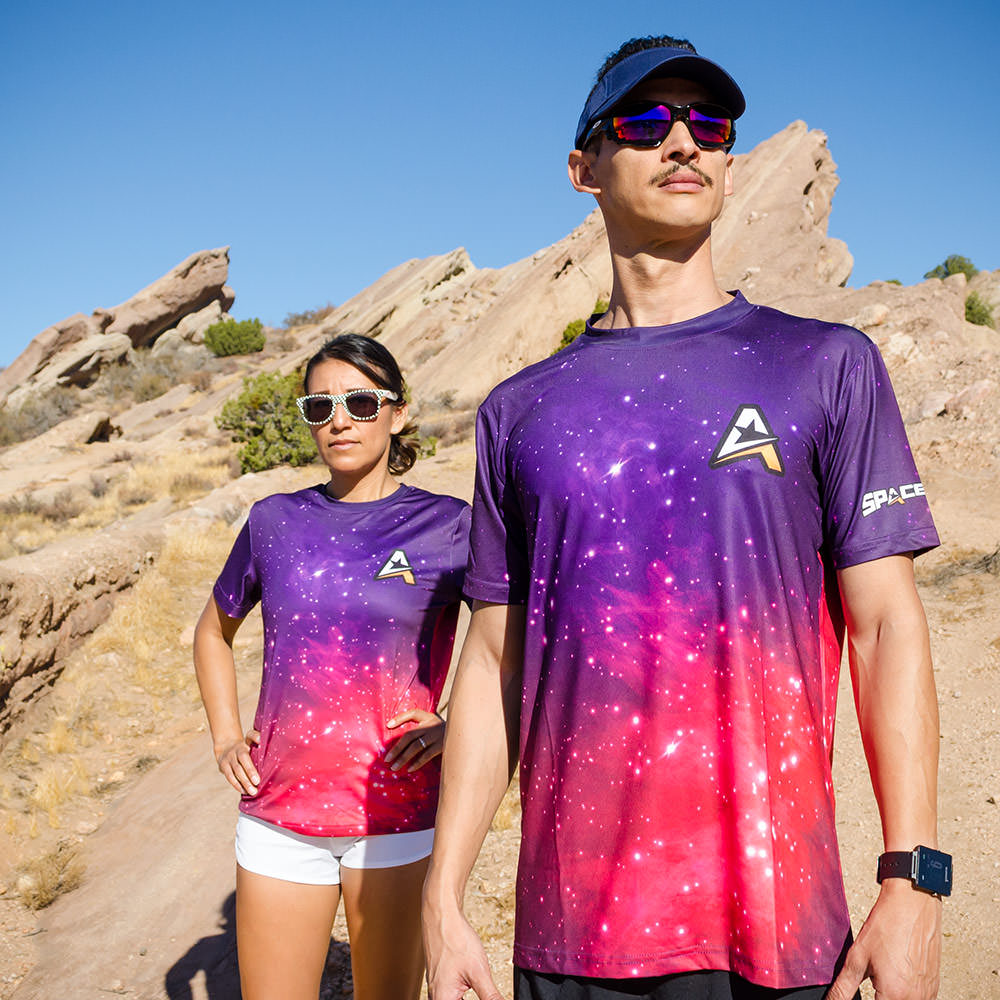 2016 Finisher Shirt
Limited 2016 finisher shirt was available for purchase featuring a full galaxy design with the SPACEROCK A icon on the front, logo on the sleeve and slogan on the bag.
Race Day: Saturday, October 13th, 2018
Register today to secure your spot, we look forward to seeing all the runners for an out-of-this-world trail race!
We are currently seeking sponsors for the 2018 race, grow your business as a vendor, partner, or sponsor.