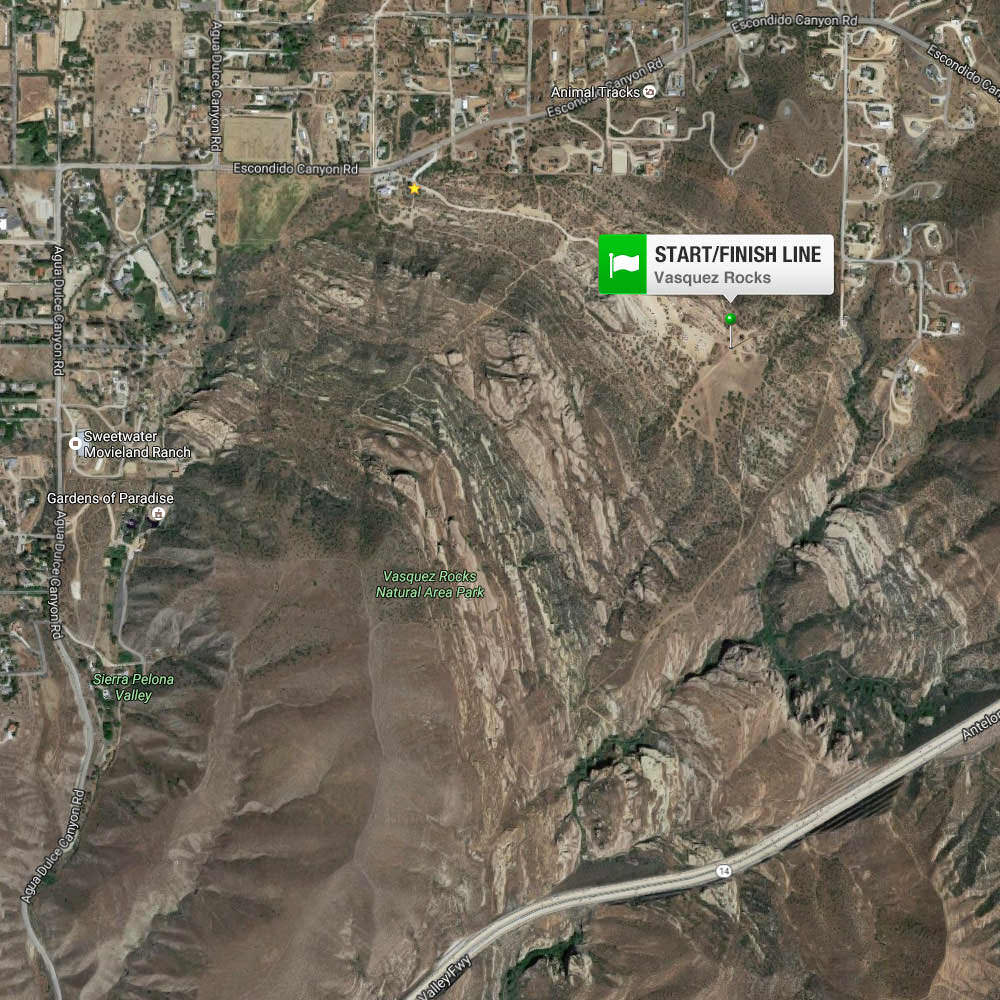 EARLY CHECK-IN PARKING INFO
Event parking will start as early as 5:30 AM, there are 3 parking zones.
GENERAL PARKING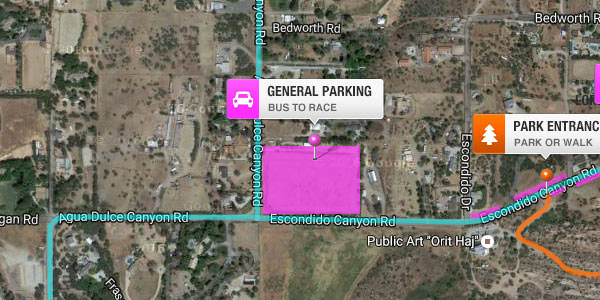 Located at the corner of Agua Dulce Canyon Road and Escondido Canyon Road. This is the primary parking lot that is closest to the park entrance.
Across the street on Escondido Canyon Road will be the shuttle bus stop for pick up before the race and drop off after the race. If walking from here it is approximately 0.6 miles or 1km to the race festival.
Fee: $10 Cash
VIP PARKING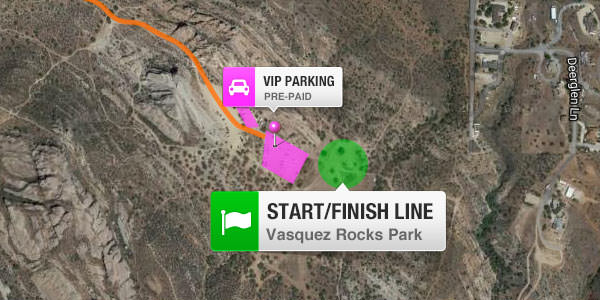 Located close to the race staging area in the heart of the park.  From the park gate drive in, then take a left at the Stop sign and follow the dirt road to the end where you'll be directed to park.
VIP is reserved in advance, no race day sales of VIP parking.  Personalized VIP parking passes will be sent out in the pre-race email. Print it out, and show it at the gate.
Fee: $20 Pre-Paid
Road Side Parking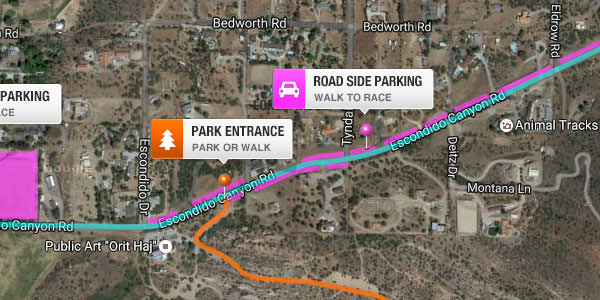 Located on Escondido Canyon Road nearby the park entrance are several shoulder parking locations. If parking here, please make sure to NOT block any resident driveways or you will be towed.
Walk into the park it is approximately 0.6 miles or 1km to the race festival.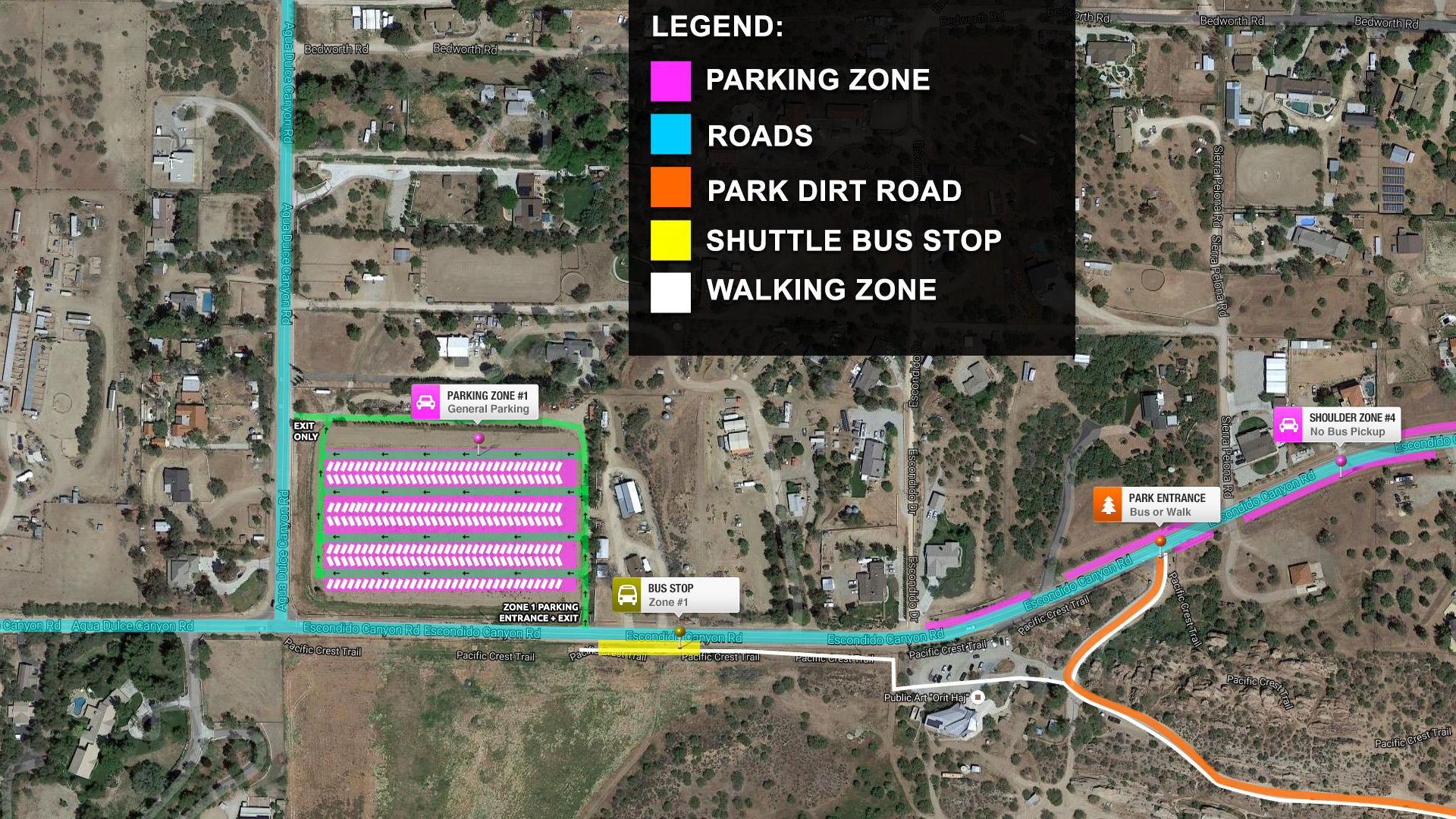 Race Day: Saturday, October 21, 2023
Register today to secure your spot, then start training for an out-of-this-world trail race!
We are currently accepting sponsors for the 2023 race, grow your business as a sponsor at the 7th annual SPACEROCK Trail Race!