The SPACEROCK Trail Race is located at the Vasquez Rocks Natural Area Park in Agua Dulce, California. Located off the Agua Dulce exit off the 14 Antelope Valley Freeway.
Vasquez Rocks Natural Area Park
10700 Escondido Canyon Rd
Agua Dulce, CA 91350
(NOTE: No race day parking in park)
From Los Angeles take 5 FWY North to 14 FWY North, exit Agua Dulce Canyon Road, go left. From Lancaster/Palmdale take 14 FWY South, exit Agua Dulce Canyon Road, go right. Follow the road around to first stop sign where the primary parking lot is located. See the map below.
Primary Parking Zone #1
10767 Escondido Canyon Rd
Agua Ducle, CA 91350
Parking Fee: $5
EARLY CHECK-IN PARKING INFO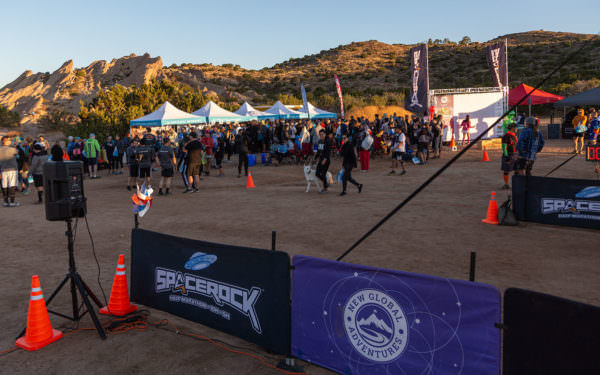 IMPORTANT 2021 UPDATE: The park has a strict no-event parking inside the park on race day. All participants must park outside of the park in one of the parking zones.  Thank you for your understanding and support.
Event parking will start as early as 5:00 AM, there are 4 parking zones nearby Vasquez Rocks Park. There will be 2 shuttle bus stops that will be transporting participants from the parking zones to event staging area inside the park.
Note: general event parking is not available inside the park. The park gate does not open to the public until 8:00 AM (after the race starts). Only event shuttle bus, sponsors, volunteers, and vendors are allowed to drive into the park before 8:00 AM.
ZONE 1: Primary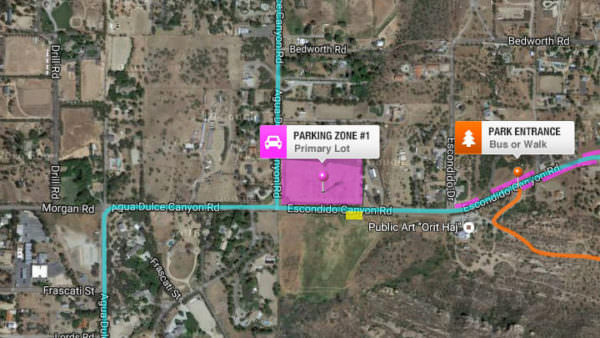 Located at the corner of Agua Dulce Canyon Road and Escondido Canyon Road. This is the primary parking lot that is closest to the park entrance.
Across the street on Escondido Canyon Road will be shuttle bus stop #1 for pick up before the race and drop off after the race. This is also close enough to walk to the park entrance and staging area.
Parking Fee: $5 cash
ZONE 2+3: Back Up Lots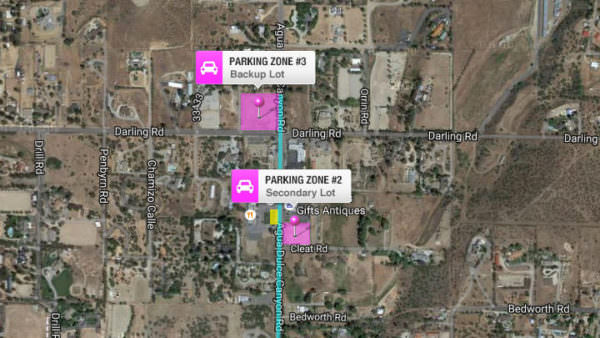 Located on Agua Dulce Canyon Road in the town of Agua Dulce, #2 is by Bullwinkels Gifts & Antique Shop, #3 is at the intersection of Agua Dulce Canyon Road and Darling Road.
Across the street from zone #2 is shuttle bus stop #2 is for pick up before the race and drop off after the race. If parking at zone #3, please walk to bus stop.
ZONE 4: Shoulder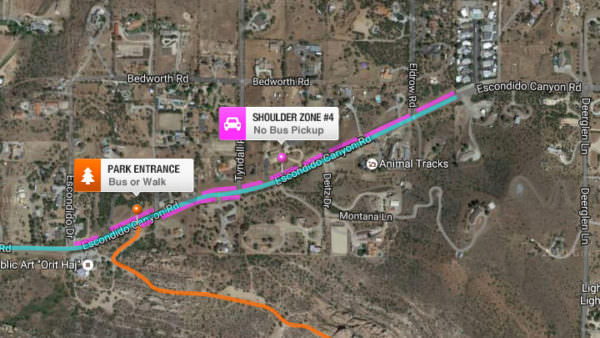 Located on Escondido Canyon Road nearby the park entrance are several shoulder parking locations. If parking here, please make sure to NOT block any resident driveways or you will be towed.
No shuttle bus pickup, this is close enough to walk into the park to the staging area.
Free parking
*Distance from park gate to the staging area inside the park is .6 miles or 1km.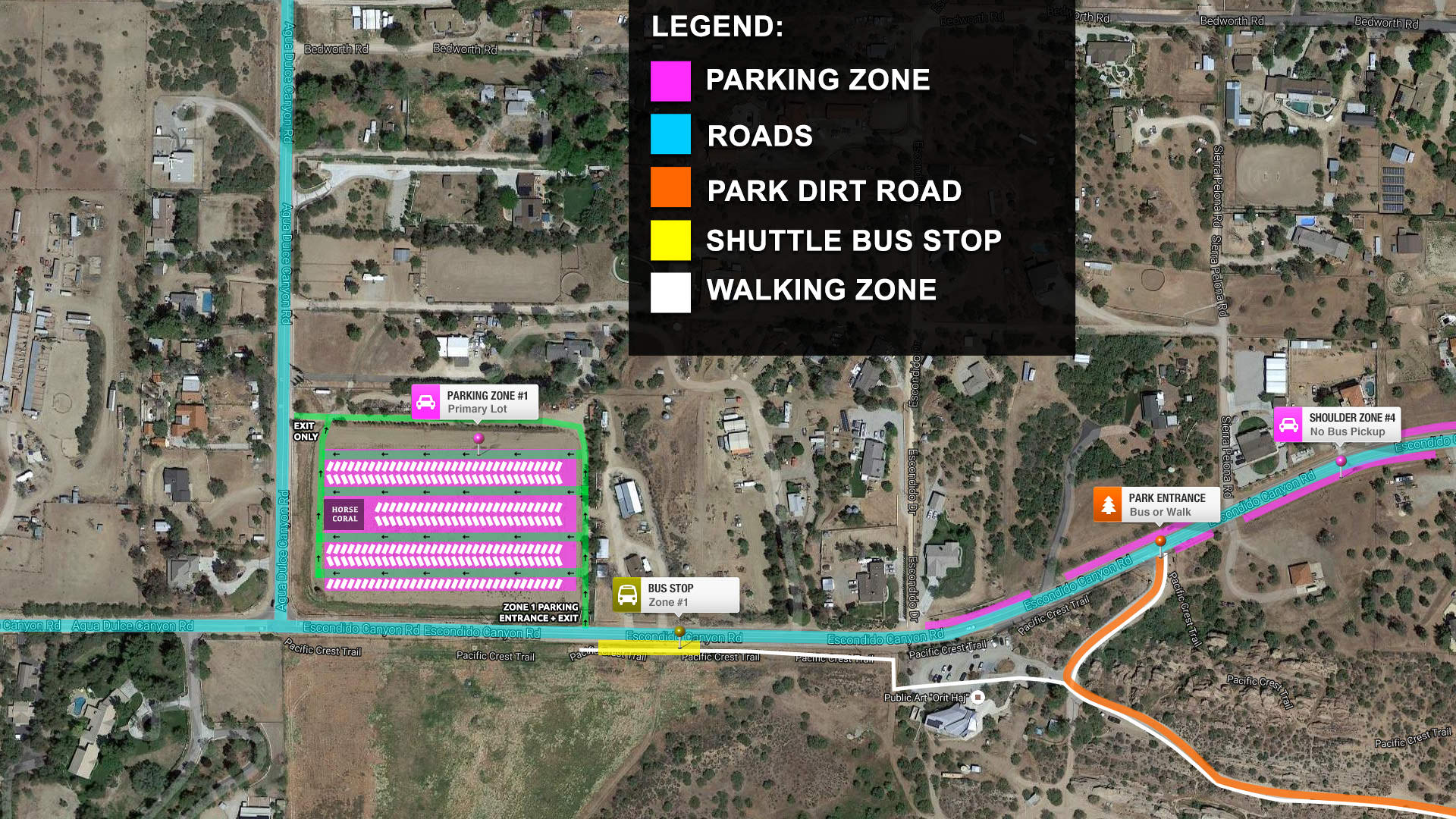 Race Day: Saturday, October 22, 2022
Register today to secure your spot, then start training for an out-of-this-world trail race!
We are currently accepting sponsors for the 2022 race, grow your business as a sponsor at the 6th annual SPACEROCK Trail Race!
Thank you to our 2021 race sponsors, their support helps make a spectacular race experience for you. Please take a moment to visit each one.