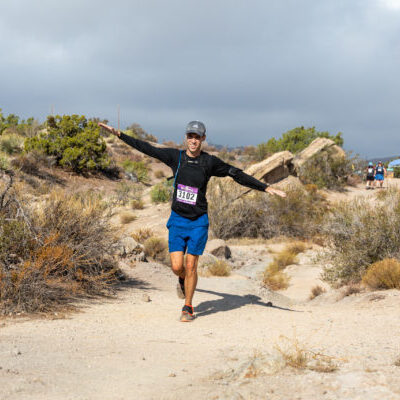 SPECTACULAR PHOTOGRAPHERS
Thank you to all the 2022 photographers, race crew volunteers, and runners that took photos to share with everyone, photographs taken by:
Anna Shaterkin
Blanca Silva
Daniel Castillo
Danny Alejo
Erika Ehlert
Ezra Weisz
Francisco Garcia
Frank Ornelas
Gary Cottage
Jennifer Loftus
Jessica Calhoun
Jesus Castellanos
Kristy Kimball
Laurie Hendron
Luis Jiggs Gonzales
Marcela Valdez
Marley Sanchez
Masato Yokoyama
Matt Groeteke
Paul A Garcia
Scotch Wichmann
Sean Anderson
Vince Kondo
Do you have race photos that you would like to share with everyone? Contact us and we'll arrange to get them shared.
Race Day: Saturday, October 5, 2024
Register today to secure your spot, then start training for an out-of-this-world trail race!
We are currently accepting sponsors for the 2024 race, grow your business as a sponsor at the 8th annual SPACEROCK Trail Race!
Thank you to our 2023 sponsors for helping to create a spectacular race experience!