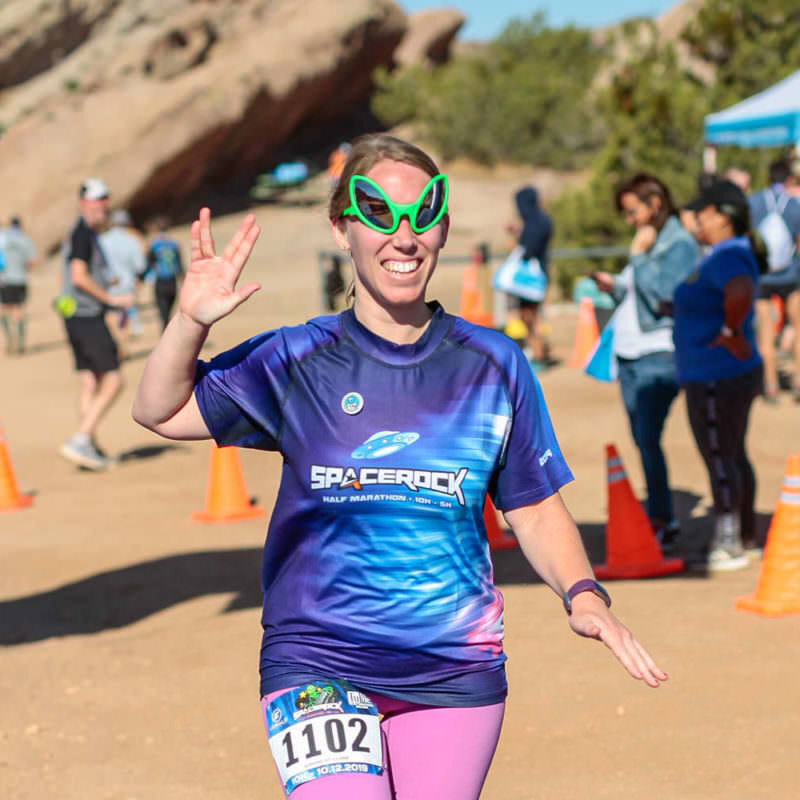 SPECTACULAR PHOTOGRAPHERS
Thank you to all the 2019 photographers, race crew volunteers and runners that took photos to share with everyone, photographs taken by:
Angela Grahovac
Charity Miranda
Daniel Castillo
Francisco Hernandez
Guillermo Cabrera
Jake Miranda
Joanne Kakuda
Justin Nucum
Lindsay Lucas
Liz Ramos
Matt Groeteke
Michaelle Watts
Do you have race photos that you would like to share with everyone? Contact us or upload them to our Dropbox and we'll arrange to get them shared.
Race Day: Saturday, October 5, 2024
Register today to secure your spot, then start training for an out-of-this-world trail race!
We are currently accepting sponsors for the 2024 race, grow your business as a sponsor at the 8th annual SPACEROCK Trail Race!
Thank you to our 2023 sponsors for helping to create a spectacular race experience!