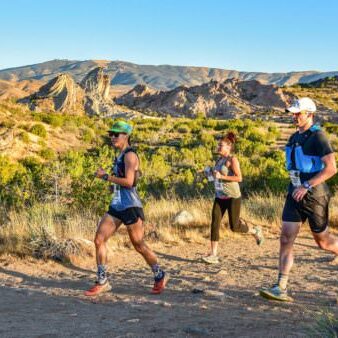 SPECTACULAR PHOTOGRAPHERS
Thank you to all the 2017 photographers, race crew volunteers and runners that took photos to share with everyone, photographs taken by:
Alan Keller
Anne Norda
Avtar Avarie
Chiara Inkelarr-cruz
Christa Rokita
Cristina Parker
Eric Sorenson
Gail Allen
James Mitchell
Janice Kuwahara
Jenny Majamaki
Jessica Calhoun
Jill Gibson
Kimberly Soria
Michelle Herman
Myriam Alvarado
R Lopez
Robert Vangilder
Rono Velaszquez
Roy Norda
Ryann Goff
Sheny Espino
Sonia Diaz
Stephanie Scherr
Steve Ridnour
Tammy Werth
Taniana Evans
Do you have race photos that you would like to share with everyone? Contact us or upload them to our Dropbox and we'll arrange to get them shared.
Race Day: Saturday, October 5, 2024
Register today to secure your spot, then start training for an out-of-this-world trail race!
We are currently accepting sponsors for the 2024 race, grow your business as a sponsor at the 8th annual SPACEROCK Trail Race!
Thank you to our 2023 sponsors for helping to create a spectacular race experience!